⋉⋈
01/09/2014
The end of September will see a release of a video that I am now working on.

24/07/2014
Music video High Heels for Boska is out!


"If you reach out and fail to find my hand behind the veil, whisper a secret word into the small pile of soft and living organs you will find on the ground and then gently throw them one by one into the air. They will float without further effort. Now walk around them with eyes open wide thirteen times withershins. The gate of an interstellar kingdom should open. The honey-like warp of time and space will allow you to meet me in the deep forests of your soul. But first you must witness a birth of a foal."


28/06/2014
A small preview from one of prepared works.

19/06/2014
The World.

11/06/2014
You can interpret my dreams: @petrahermanova


28/03/2014
There is never a simple way to describe the distillation that is taking place when one is making music but with this piece I try to explain where is it that my songwriting is coming from. Maybe I hear some of these songs rarely these days but at some point in my life there was a time that I would set them or their fragments on an infinite loop and have my heart burst every time. It was once said that if you make music, there will always be someone to whom a particular song of yours will be held dearest to their hearts. To write such a song for someone to come back to it is something that makes it all worth. I wrote my first song thirteen years ago. I never understood why is it that tears run down my face when a melody is born. It's not that I'm sad or that I want to write sad songs, it is a physical reaction. Maybe they are not my tears after all, maybe they belong to those who will need the song one day to take away their own tears. Thirteen years of a heart is my own vial with panacea.

[FM005] Petra Hermanová — Thirteen years of a heart. by Fathermother on Mixcloud
03/03/2014



I'm proud to announce the birth of Fathermother, an art collective that I'm a part of. It is based around my band Fiordmoss and we just celebrated the fact by putting out Boska's mixtape of his own music called Løveår. We received some kind words from No Fear of Pop.

My visuals for the music are a waterfall into the past. They are, like the music, a trip into the deep, dark waters of one's mind, almost lost memories that surface only barely. Like a budoir of women ahead of their time, of people who never had a chance to be, an open cage for a raging lion, a monument to those who once were glorious.

www.fiordmoss.cz/boska/lovear


15/02/2014

Rehearsal of live visuals for Boska @ Sónar Stockholm
sonarstockholm.com
Boska started producing sparse UK influenced house in Norway's infamous techno capital Tromsø, taken out of the music studies and into the city's night clubs by local DJs and promoters. A participant at Red Bull Music Academy's 2011 edition in Madrid, Boska collaborated with amongst others Nguzunguzu's Asma Maroof. He has since released three EPs of bassy yet pretty house on Love OD Communications, as well as a bouncy analogue jam on Stockholm's Studio Barnhus label entitled British Funk Museum Article no. 808, which was played by Julio Bashmore on his BBC Radio 1 show. Boska recently found a home in another undisputed techno capital, Berlin, and released an EP for Munich's Permanent Vacation label entitled Submarine which has become a favorite of left-field house heroes like Axel Boman and John Talabot.


24/10/2013


Monsters and other stories. Solo exhibition.
24/10 — 27/10 2013, Small Projects, Tromsø, Norway.



08/08/2013


Frost. Live visuals.
Varangerfestivalen, Vadsø, Norway.


01/09/2013


Frost. Live visuals.
Kulturhuset Pyramiden, Spitsbergen, Svalbard.


23/06/2012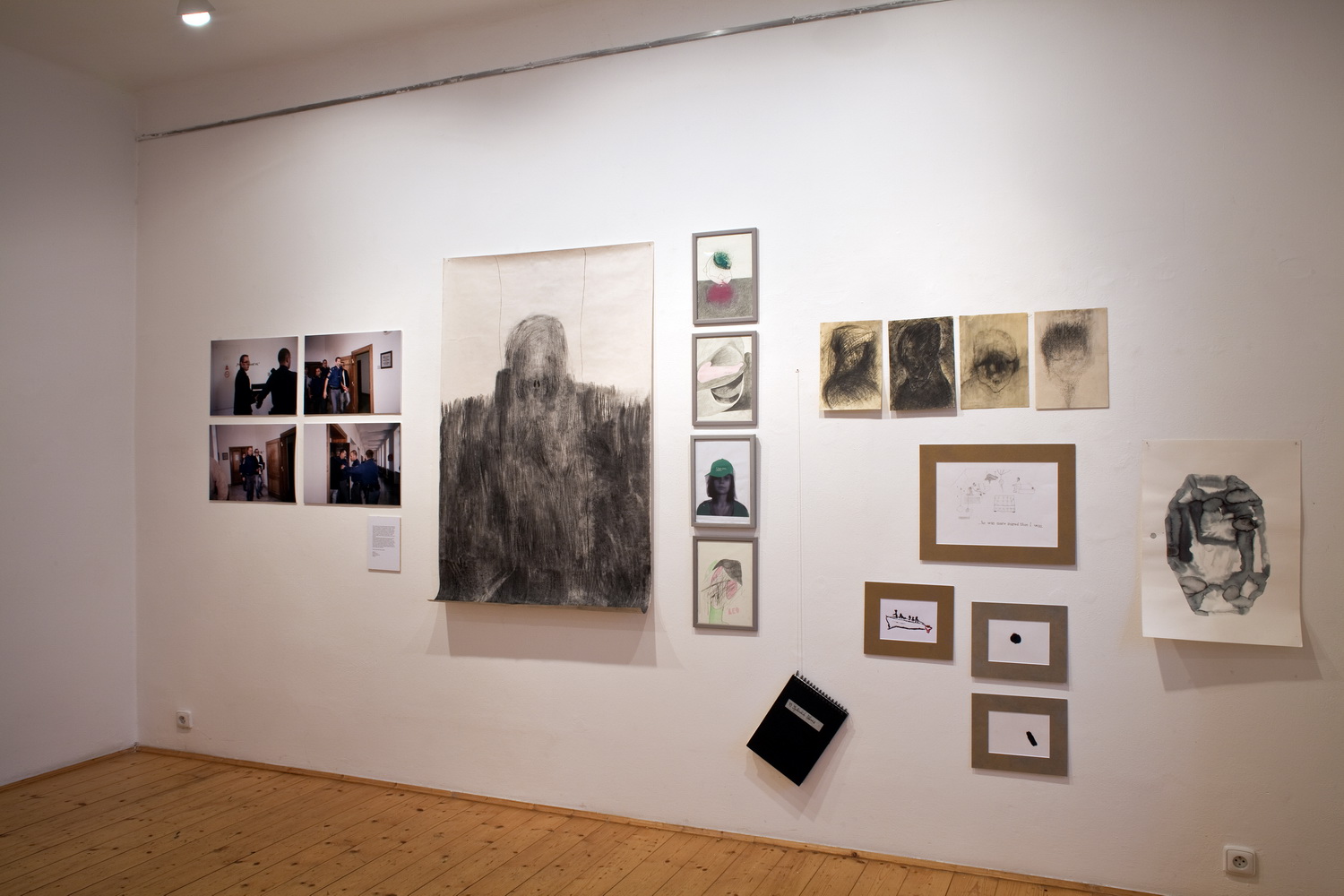 Černá pole sem tam skvrna. Collective exhibition.
23/6 — 22/7 2012, Galerie Měsíc ve dne, České Budějovice, Czech Republic.
Featured Seventy three splendid wives.


24/02/2012


Exkurs Brno. Collective exhibition.
24/2 — 11/3 2012, Kunstraum Düsseldorf, Germany.
Featured Electric Fan.


08/11/2011


Co jsem dělal(a) o prázdninách. Collective exhibition.
8/11 – 2/12 2011, Galerie ARS, Brno, Czech Republic.
Featured Sagan af.


28/09/2010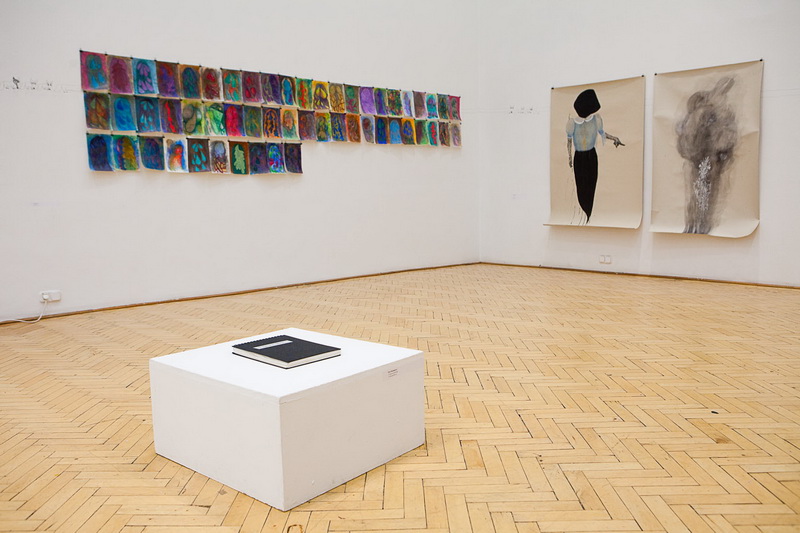 Concepto Grosso. Collective exhibition.
28/9 — 22/10 2010, Barcsay-terem, Budapest, Hungary.
Featured Seventy three splendid wives.


12/08/2010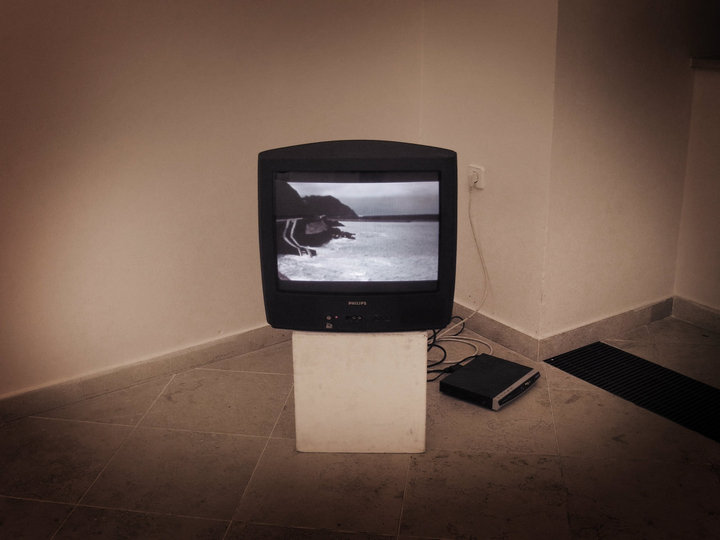 New Site Out Side 3. Collective exhibition.
Galerie G99, Brno, Czech Republic.
Featured Artificial takes.


05/08/2009


Bad Filming. Collective exhibition.
5/8 — 29/9 2009, Galerie U Dobrého pastýře, Brno, Czech Republic.
Featured Corded.